If you're searching for things to do in Ypsilanti, Michigan, you've come to the right place! Ypsilanti offers visitors and residents a wealth of entertainment options both indoors and out, and suited for everyone in the family. Whether you need to escape a cold Michigan snowfall or want to get outside and enjoy some fresh air, check out this quick list of things to do in Ypsilanti as early as this weekend!
Riverside Park
As the name implies, Riverside Park is a great family-friendly park with the added bonus of a beautiful river running right through it! The park offers playground equipment for the youngest visitors as well as lots of open areas for tossing around a Frisbee or relaxing in the sun. There are also many planned events in the park throughout the year, so be sure to check their online calendar and get ready to come back for music festivals and much more!
Ypsilanti Automotive Heritage Museum
If there is one thing Michigan is famous for, it's cars! The Ypsilanti Automotive Heritage Museum houses lots of vintage and modern-day vehicles from the Willow Run automotive plant and Hudson Motors. The museum is also home to the original Fabulous Hudson Hornet, a prop from the movie "Tucker: The Man and His Dream." If you love cars, the Ypsilanti Automotive Heritage Museum is the place to visit!
Domino's Farms Petting Farm
A nonprofit organization, the Domino's Farms Petting Farm offers a number of animals for your family to enjoy up-close. There are also lots of areas for a picnic or just touring the farm grounds and relaxing in the great outdoors. The kids can also help feed the ducks and chickens during feeding time, so be sure to plan on a full day of it when you visit Domino's Farms Petting Farm.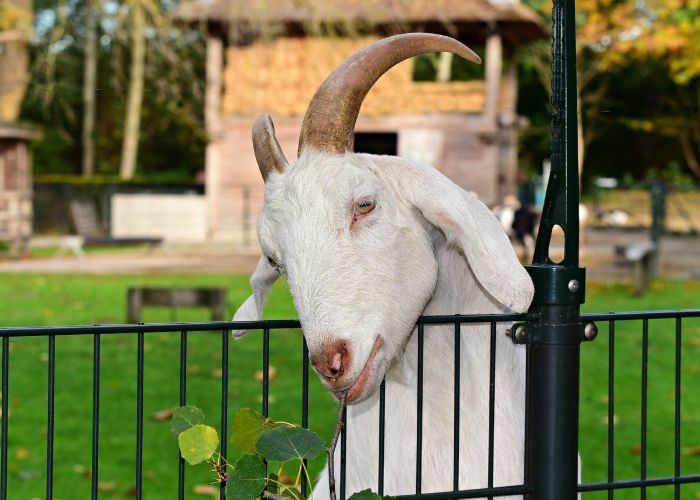 Cherry Hill Nature Preserve
No matter what you love in the great outdoors, you're sure to find it at the Cherry Hill Nature Preserve! This park offers lots of natural trails as well as rivers and streams so you can enjoy a beautiful hike or jog. The preserve is a favorite spot for dog owners especially, offering plenty of space for your four-legged friend to enjoy some much-deserved play.
Belleville Lake
When it's time to take a dip in the water and cool down, or if you want to take a boat out and do some fishing or skiing, head on over to Belleville Lake. The lake offers lots of space for relaxing on the beach or taking a dip, as well as plenty of boat launch space for those who want to fish or bring out the water skis. There is also a small playground for the kids and trails around the lake for those who want to hike or jog as well.
Rolling Hills
Rolling Hills is a year-round county park with lots to do for everyone in the family! The water park area has pools and a water slide, and you can also find a miniature golf course as well as playground equipment and plenty of nearby nature trails to explore and enjoy.
ProClean Power Washing Ann Arbor is proud to present this information to our readers and we hope that you found it useful. At ProClean Power Washing Ann Arbor, we know that there are so many things to do in Ypsilanti, MI that homeowners have better things to do on the weekend than tackle needed pressure washing. To get your home clean and pristine and keep it looking its best, and free up your time to visit any of these amazing attractions, call for pressure washing in Ypsilanti today!